To those who celebrate it, Happy Chinese (Lunar) New Year! Since I don't see my parents today, I called to wish them a "happy new year" this morning before going to work :) I'm going over to their house for a home-cooked Chinese New Year meal tomorrow!
Every year, I do an animal drawing for Chinese New Year, and it's the year of the goat/ram/sheep this time. Here is the drawing I did for this year! (Colored with Prismacolor pencils.)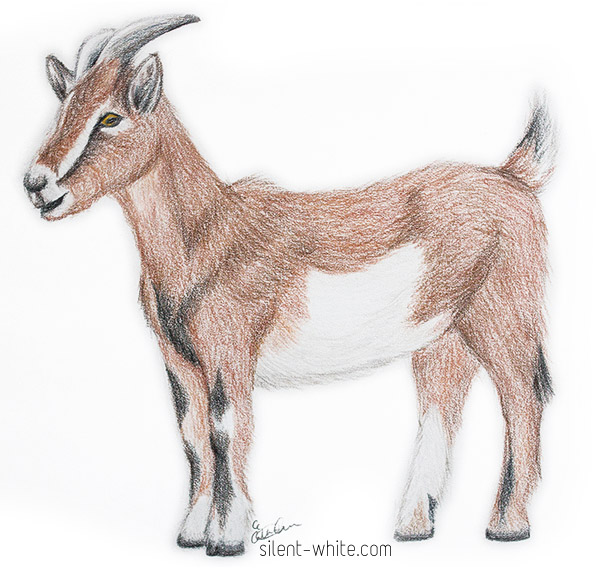 I looked up a lot of goat photos as references, and while doing that, I realized I wasn't sure what their eyes looked like. I Googled for "goat eyes" and… goats have such weird eyes! Look at them!
Anyway, I originally had an entry planned about using manual settings on a DSLR – basically what they mean and tips on how to balance them together. It's not quite ready yet, so this will be more of a rambling entry about my life lately :)