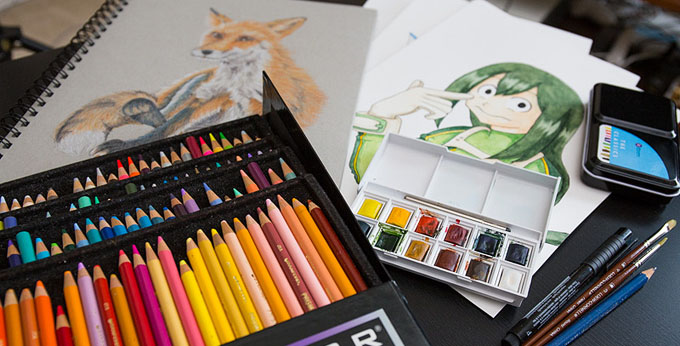 When I was young, art was the hobby that I spent the most time on. I'd easily spend hours sitting in my room drawing with just pencil and paper. (Oh those pre-internet days…) Then in high school, I took art lessons at a nearby art studio, which provided all the materials and allowed me to try different mediums. The instructors also didn't teach you step-by-step. They'd let you pick the project and then offer tips and guidance along the way, which worked really well for me.
Unfortunately, I had to stop the lessons in college because I was too busy, and I lived farther from the studio. Since then, I hadn't really returned to working on artwork. I'd maybe do a drawing or two a year, but that was mainly it.
This year, I really wanted to get back into that hobby. Past attempts didn't work out because I'd be frustrated by how rusty I was and how nothing came out the way I wanted it to. This time, I'm being more patient. After all, no one is amazing in the beginning. I know I need to practice, practice, practice.