And I'm horribly behind on everything. Since my entry back in April, I worked on cosplay every day, except for when I was out of town for a short trip. So! What has happened since then?
– I finished Breath of the Wild (Ganon, all shrines, all beasts, all side quests) after spending like 150 hours in the game. (I have learned that the Switch actually tracks this…)
– While cleaning my house, I found a ton of star paper, which a couple coworkers and I used up and then put the resulting stars into jars for each person on our team.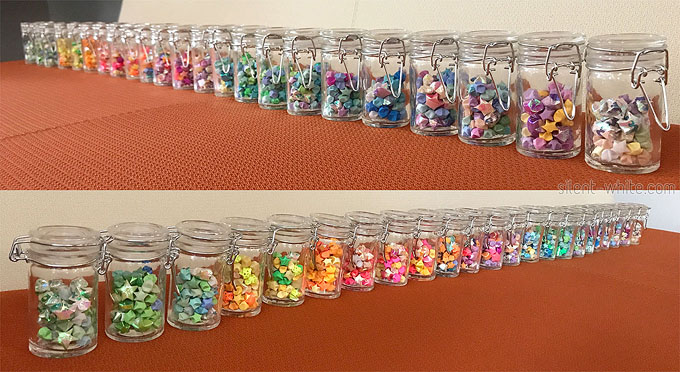 – I took a new Yuri cosplay photo for funsies to show off my new phone charm (which I like to call "phone-ception").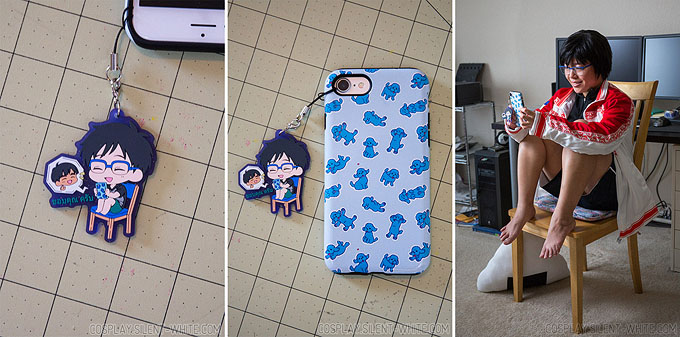 – I went to Philadelphia for a few days for my brother's wedding! It was a lovely wedding, and I love that I could spend time with my cousins and family. I also met up with Joy again, and we met each other's husbands!