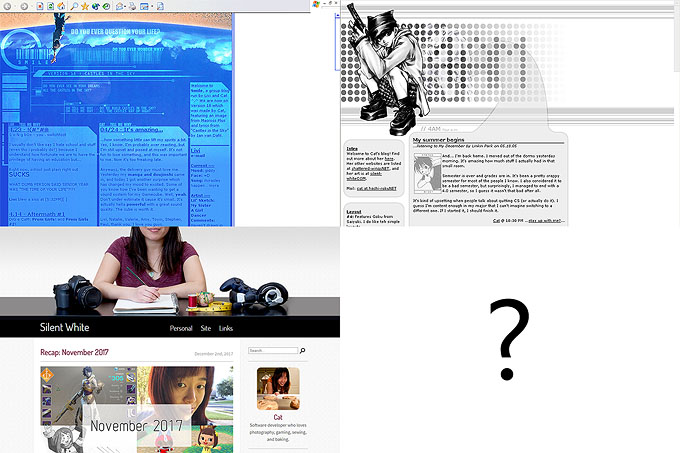 Well, I'm about to sound old, but I opened my very first website in 1999, and I've been making sites since. In the beginning, I was obsessed. I wanted to make as many as I could, and I went through a phase where I mostly focused on Anime sites and graphics sites.
Now I want to own fewer, and I've been slowly closing up sites I don't want to update anymore. There were a few that I left in an "archived" state – no more updates, but I didn't want to delete the content. However, with no updates and barely any visitors, I'm now wondering why I bother. So, these have been shut down:
NokoNoko – group gaming blog
Hachi Roku – Initial D fan site
Dark Abyss – Gasaraki fan site
Shattered Wings is now updated (also with a slight design change) with my active sites. Though it's still a lot (currently 10), most of them don't need frequent updates.