We had a messy entryway for a while because we had wooden boards and flattened cardboard boxes leaned against the wall. A few months ago, we cleaned those out, and while it looked better, it still looked very plain.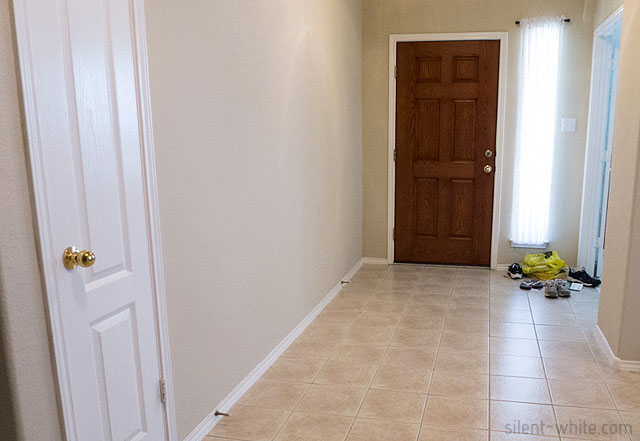 I wanted to do something about it! At the very least, I wanted something for guests to sit down at while they put on their shoes. I had a few things in mind:
A console table and two chairs – one on each side of the table
A bench and a coat rack
A bench and wall hooks
I ended up going with idea #2. I liked the idea of using a bench because it could fit more people, and it doubles as a shoe rack. I've also always liked the look of coat racks. They can look nice when empty and are also functional to hang things on.
So we bought them!