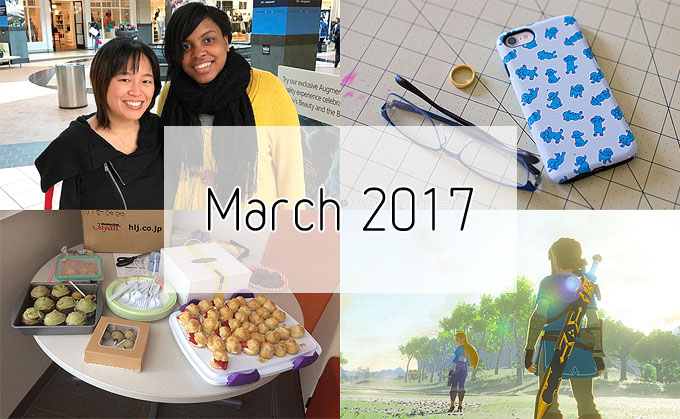 March was a good month that seemed to fly by too quickly. I celebrated my birthday, took a quick trip, and totally didn't work on my goals due to a couple video games releasing that I've been looking forward to. It's been an eventful month though, so here's a quick recap!
Escape Room
In February, I took one of my teams to an outing at a golf driving range. In March, I took my other team to an escape room! (Each team votes for what they want to do.) Initially, I had issues finding one that could fit 13 people, but then a coworker told me about a new one he saw. It supports up to 18 people, and it divides you into 3 teams that have to work together to get out. It was such a neat idea!
When we got there, we saw that there were 3 rooms that were connected with open doorways, so we were able to talk and pass things to each other. However, we couldn't leave the room we were in. We had to work together to solve all the puzzles. For example, a puzzle in my room could reveal a clue or code that a different room then had to use. We managed to escape with 5 minutes left!