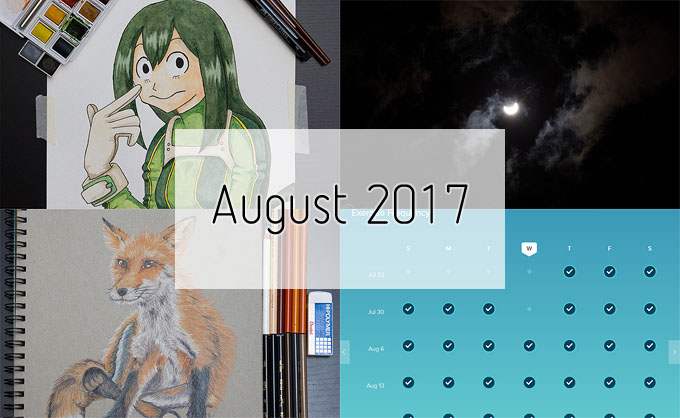 Compared to July, August was a much better month. If I were to pick a theme, it'd probably be healthy mind and body. I wanted to focus on maintaining healthy habits, and as you can see from my previous entry, I also wanted to revive a neglected hobby that I used to love. Some things I feel good about:
I exercised almost every day in August, mainly short runs (35-45 min) or long walks (45-70 min). I only missed one day due to a long dinner!
I ate better. I changed my breakfast, cooked lunches for work, and got in the habit of picking healthier options when eating out.
I lost weight in a maintainable way, without feeling like I was starving or depriving myself of things I like.
I finished one Prismacolor drawing and four watercolor paintings. I have another painting in-progress!
Overall, I've just been feeling good. The exercise and diet changes make me feel better about my body, and working on art leaves me feeling relaxed and happy.