Yeps, as the subject says, I'm married now! Our wedding was on Sunday (the 9th). It's kind of surreal because it doesn't feel like much happened, yet now I need to get used to saying "husband". It'll take several weeks before I get photos back from my photographer, so these photos were taken by friends and family.
Those are cascading origami cranes on our wedding cake :3 I folded all of them for my cake person to use. We also had a groom's cake, which is kind of a southern tradition. This means we had 2 cakes, one of which is chosen by the groom. Ours was of the companion cube!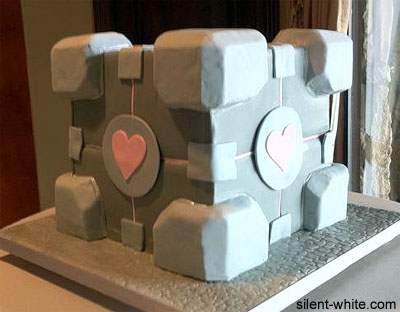 A lot of our relatives flew in for our wedding and most of our friends were able to attend too. It was great to see everyone together. The day went pretty smoothly, though not completely according to plan. We actually woke up that morning to a rain storm. The forecast also said it'd rain all day, so we switched to the rain plan. Then… it stopped raining the rest of the day! It was too late to change, so we just went with it. Instead of using the outdoor garden area, we used the upper veranda that faced the lake, so it was still nice.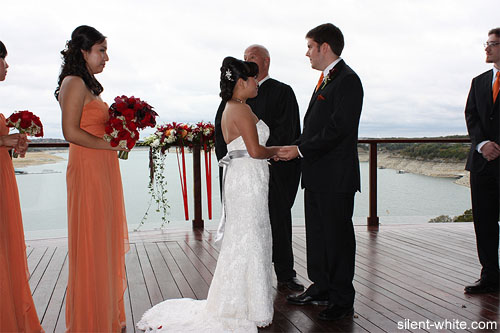 It's crazy how 10 months of planning goes into 1 day that flies by quickly. It made me think, what do I do now? Oh right, all the things I used to have time for.
My cosplay log hasn't been updated since October of last year, which was also the last time I sewn anything. I hope to pick that up again. I've also been behind on gaming, so now I have more time for that too, especially since some of my wedding gifts were video games. (By the way, I've been playing the Diablo 3 beta if anyone wants a sneak peak.)
But first things first, time to focus on our honeymoon :) The next time I blog, I hope to have tons of photos from Hawaii!