Well, I've mentioned my team winning in our company hack-a-thon a couple times now. Now that our project has been released, I think it's about time I talked about it since people were curious :) Including me, there were 3 people on the team, and there's been something that we've have been wanting to do for a while: make our community mobile friendly.
Some background: our company makes an IT software (inventory, help desk, etc) and an IT community. While the software has a mobile app, the community had no mobile-friendly view, and it really needed one. Trying to browse it on any phone was a frustrating experience.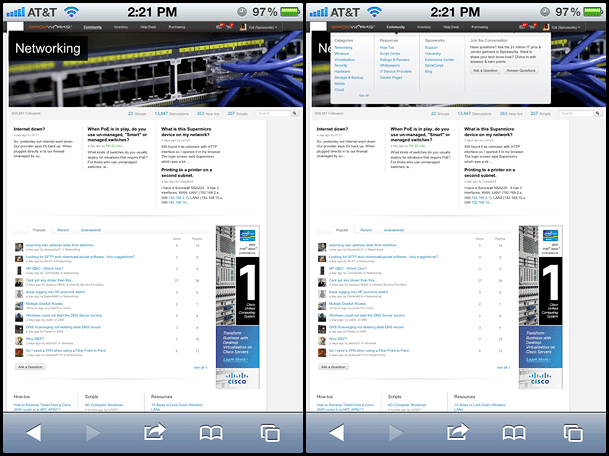 The community has (I think) seven teams currently working on it, and every team maintains multiple features. This presents 2 problems:
1. The community is huge, and no team had time to make the entire thing mobile friendly.
2. Maintenance – how do we make sure each team maintains the mobile version of their feature?
Long story short: we made a mobile-friendly view for the community, which should be easy to maintain. If you're interested in learning more details, read below the cut! If you just want to check it out, view here on a smartphone.