I wanted to cover 2-3 days every entry, but on day 4 (11/10), we did Road to Hana! We stopped by enough places that it deserved its own entry.
Our plans for day 4 were a bit more ambitious than we expected. Prior to our vacation, I looked up places to photograph in Maui and came across Iao Valley. It looked beautiful, so we started there in the morning.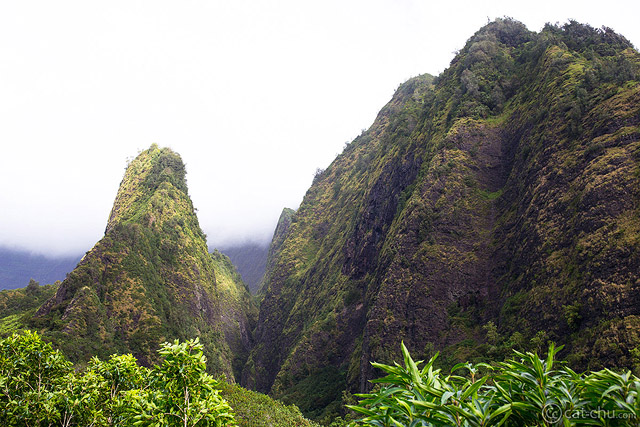 It was beautiful indeed! It was also kind of misleading as I thought it was a hiking spot, but the path was paved and very short. After we went up to the lookout area, we came across this sign: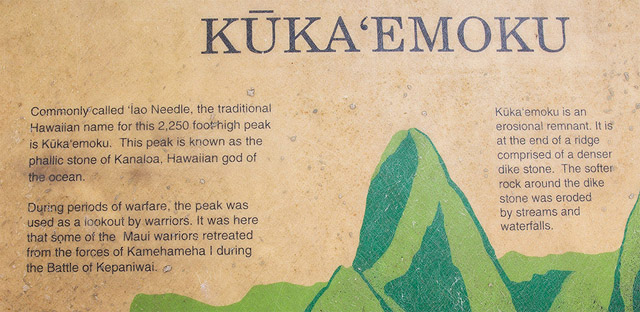 Yep. Phallic stone. Now I cannot unsee… well, uh, yeah.
So after that short stop, we started on the Road to Hana. In hindsight, we probably should have dedicated more time to it. The road is winding, and in some places, only narrow enough for one car, so it's a very slow drive. It takes close to 2 hours to drive from Paia to Hana, and you also want to leave enough time to drive back before the sun sets.
However, the point of the Road to Hana isn't actually to get to Hana. That's just what the road leads to, and most recommend going past Hana. All of the stops along the way are actually why people make the journey, and it's why it ends up taking many hours. There's amazing views, waterfalls, and parks all along the way.