Our time in Kyoto was winding down, so we spent 11/04 in Arashiyama, a district that's on the outskirts of the city. It's a scenic area surrounded by mountains and is known for its temples, the bamboo grove, and monkey park. I really liked the area and recommend going if you're in Kyoto :) My husband and I met up with our friends again before heading over by train.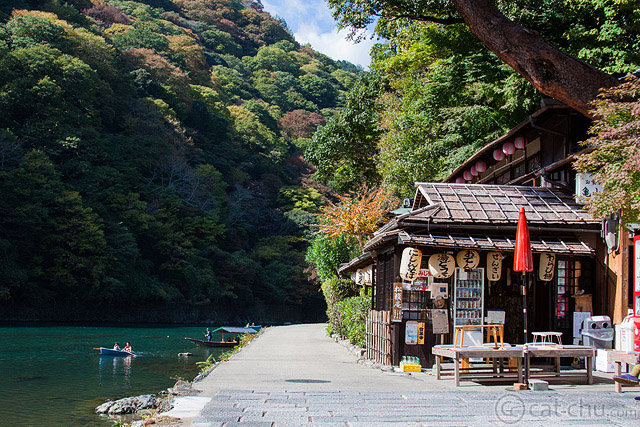 We wanted to see the bamboo grove, but we weren't sure where it was. We just knew it was by Tenryuji Temple, which we found first as we walked west from the station. We chose to enter the garden, and it's a beautiful place, especially near the pond where large koi were swimming.
As we walked towards the back of the garden, we found the bamboo grove! (It's outside of the garden though, so we had to exit first.) It's basically a short walking path surrounded with really, really tall bamboo.
After that, we took a path near the river and walked towards monkey park, where monkeys freely walk around. The park is in the mountains, with its entrance near Togetsukyo Bridge.