Back when my husband and I visited Big Island in 2013, we went to Volcano National Park, but we made the mistake of not leaving enough time to fully explore it. This time, we went again with my family on day 3 of our trip, and we made sure to arrive earlier!
Like last time, we planned a couple of stops along the way. The first was Punaluu Black Sand Beach, which is known for both being a black sand beach and also being a place where sea turtles like to come up and bask. When we arrived, there were no sea turtles to be seen! We thought we were really unlucky this time around.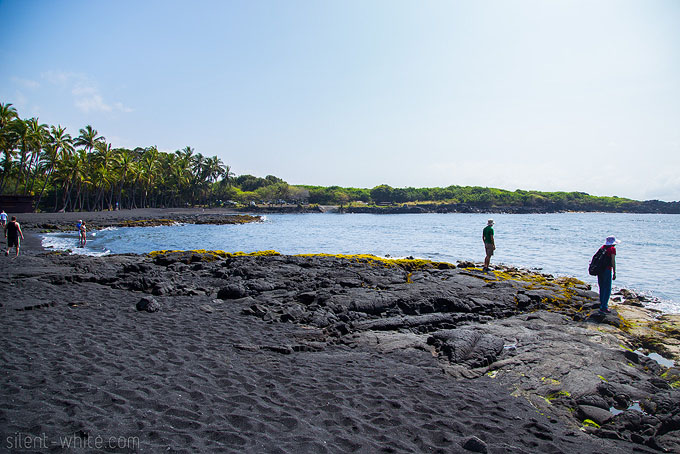 We stuck around for a bit though, taking photos and checking out the beach. That paid off because while we were there, a sea turtle started to come on land!